Baby blues
For those who are going through a phase of sadness, of doubt, a little slump after the birth of their children
30ml.
BABY BLUES helps to overcome the difficult moments after birth. It helps restore confidence and soothes your anxieties or doubts. You will gradually find joy, and happiness in your life.
With Bach flowers :
Gentian : For those who suffer from a depression of known origin or who are forever pessimistic and easily discouraged by minor obstacles.
Honeysuckle : For those  who have nostalgia, helps to be present.
Star of Bethlehem : For those who have had an emotional upheaval, shock, grief. Help with comfort and consolation
Crab apple : For those who have an unclear feeling and are quickly disgusted. Helps to put parasitic thoughts into perspective
 Sclerantus : For those who are undecided, in a changing mood. Helps balance emotion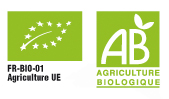 Brandy Bio (99,6%) 40% vol* Extraits aqueux de fleurs, Flower extracts (0,4%) 1/250 : Gentianella amarella*, Lonicera caprifolium*, Ornithogallum umbellatum*, Malus sylvestris*, Scleranthus annuus*.
* Product from organic agriculture
For occasional problems: take 4 drops several times a day, as long as the need arises.
For chronic problems or old disorders, take each day:
• Either 4 drops diluted in a glass of water or a drink, several times a day.
• Or 16 drops added to your usual water bottle.