Sorrow
For those who are experiencing an emotional upheaval, a grief that saddens them, a grief.
30ml.
SORROW helps dry the tears and stop the sobs and the tearing sensation. It helps restore the strength necessary to face this bad period of time.
With these Bach Flowers:
Star of Bethlehem: For those who have had an emotional upheaval, shock, grief. Help with comfort, consolation of sorrows.
Honeysuckle: For those who are nostalgic. Helps to be in the present
Walnut: For those who are sensitive and vulnerable. Helps to strengthen the will and protect its interior space
Willow: For those who are bitter, embittered, resentful. Help with acceptance and forgiveness
Orm: For those who have the feeling of being suddenly overwhelmed. Allows you to regain self-confidence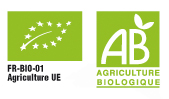 Brandy Bio (99,6%) 40% vol* Extraits aqueux de fleurs, Flower extracts (0,4%) 1/250 : Ornithogallum umbellatum*, Lonicera caprifolium*, Juglans regia*, Salix vitellina, Ulmus procera*.
*Products from organic agriculture
For occasional problems: take 4 drops several times a day, as long as the need arises.
For chronic problems or old disorders, take each day:
• Either 4 drops diluted in a glass of water or a drink, several times a day.
• Or 16 drops added to your usual water bottle.