Courage
To face difficult deicisions without hesitation
30ML
Courage gives you the strengh to face difficult decisions, fears or stressful moments
With these Bach flowers:
Agrimony: For those who hide their inner suffering under a mask
Centaury: For those who are shy, who do not dare and let themselves be dominated. Improves assertiveness.
Prunus: For those who are afraid of losing control of themselves, of doing horrible things.
Mimule: For those who fear spiders, elevators, are afraid of the dark ... Promotes courage to face small daily fears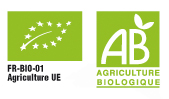 Brandy Bio (99,6%) 40% vol* Extraits aqueux de fleurs, Flower extracts (0,4%) 1/250 : Helianthemum nummularium*, Agrimony eupatoria*, Centaurium erythraea*, Prunus cerasifera*, Mimulus guttatus*.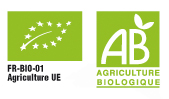 For occasional problems: take 4 drops several times a day, as long as the need arises.
For chronic problems or old disorders, take each day:
• Either 4 drops diluted in a glass of water or a drink, several times a day.
• Or 16 drops added to your usual water bottle.