Jealousy
For those who have a jealous, possessive, selfish attitude
JALOUSY helps to get out of the torture of suspicion and jealousy. This elixir allows us to better understand this possessiveness.
Contains Bach's flowers:
Holly : For those who have a susceptible, jealous, envious attitude. Help with understanding, forgiveness.
Chicory: For those who have an avid, selfish, possessive attitude. Promotes generous behaviour.
Willow: For those who are bitter, embittered, in resentment. Helps with acceptance and forgiveness.
Impatience: For those who are irascible, nervous. Help with indulgence, sympathy.
Pine: For those who blame themselves, make themselves responsible for everything. Helps free yourself from the burden of guilt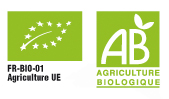 Brandy Bio (99,6%) 40% vol* Extraits aqueux de fleurs, Flower extracts (0,4%) 1/250 : Ilex aquifolium*, Cichorium intybus*, Salix vitellina*, Impatiens glandulifera*, Pinus sylvestris*.
*Products from organic agriculture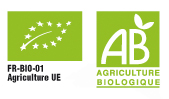 For occasional problems: take 4 drops several times a day, as long as the need arises.
For chronic problems or old disorders, take each day:
• Either 4 drops diluted in a glass of water or a drink, several times a day.
• Or 16 drops added to your usual water bottle.