Nervousness
For those who feel anxious, nervous and stressed.
NERVOUSNESS helps to control the state of nervousness, permanent excitement and promotes calm and serenity.
Contains Bach's flowers:
Impatience: For those who are irascible, nervous. Helps with indulgence, sympathy.
Heather : For those who are too self-centered. Helps to develop the interest and listening of others.
Vervain : For those who are stressed, fervent, willing, insistent. Brings back to calm and tranquility.
Agrimony: For those who hide their inner suffering under a jovial mask.
Beech : For those who have a critical, intolerant attitude. Helping tolerance, benevolence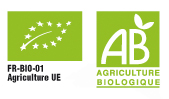 Brandy Bio (99,6%) 40% vol* Extraits aqueux de fleurs, Flower extracts (0,4%) 1/250 : Impatiens glandulifera*, Calluna vulgaris*, Verbena officinalis*, Agrimonia eupatoria*, Fagus Sylvatica.
*Products from organic agriculture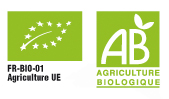 For occasional problems: take 4 drops several times a day, as long as the need arises.
For chronic problems or old disorders, take each day:
• Either 4 drops diluted in a glass of water or a drink, several times a day.
• Or 16 drops added to your usual water bottle.
Bon produit

je me sens beaucoup plus calme je le recommande
J'adore

Stresse, pression, avant une compétition ou des évaluations. Très efficace