Anger
For those who experience violence or intolerance.
Brings back calm and serenity.
Based on the following organic Bach Flower essences, prepared according to Dr Bach's Original method and preserved in the finest organic Brandy : Chicory, Beech, Holly, Impatiens, Vervain, Vine, Willow.

This Elixir has been certified organic by Ecocert.
20ml or 30 ml dropper bottle.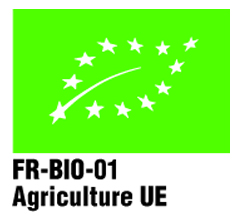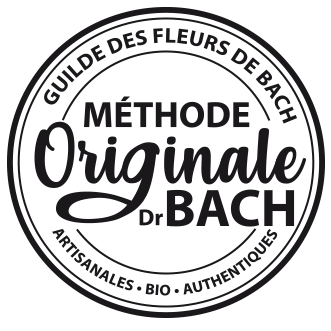 Video
Brandy bio ( 99,6%) 40% vol, Plant extracts 0,4% (1/250) : Cichorium intybus, Fagus silvatica, Ilex aquifolium, Impatiens glandulifera, Salix vitellina, Verbena officinalis, Vitis vinifera.
Certified organic by Ecocert.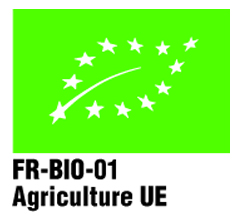 Dilute 4 drops of the Elixir in a glass of water and drink as often as needed.
Specific References
EAN13

3584850009217
Remède d'exception

Je suis adepte depuis très longtemps des fleurs de Bach , celui agit comme tt les autres très bien
évaluation

j'ai pris ces produits pour Lucas qui a 4 ans 1/2 qui est atteint de dysphasie, Il est encore trop tôt dans le traitement mais ma fille trouve qu'il est un peu plus calme que d'ordinaire, bien sur ça ne le guérira pas mais si ces 3 produits lui apportent un mieux être, tant mieux pour lui et aussi pour ses parents.
À voir sur le long terme

Apaisant après l'avoir bu
Très bon produit

Au bout d'un mois de traitement,je ressens déjà les résultats. Je me sens beaucoup plus détendue et je gère mes problèmes différemment. Le seul petit bémol: 30 min après la prise du matin et du midi je me sens « ramollo »,mais c'Est un petit désagrément au vue des bienfaits que cela m'apporte.
Elixir colère, très bien !

Ma fille de 18 mois avait des nuits agitées, réveillée par des pleurs qui me paraissaient traduire de la colère. Depuis la prise de l'élixir elle a retrouvé un sommeil calme. C'est une enfant très réceptive aux fleurs de Bach.
Très bien

J'ai ressenti un effet bénéfique, je suis plus calme
bien

content de la commande, le souci c'est que lorsque j'en ai plus, ben je me sent encore en colère, alors que lorsque j'en prend ça va. Faut-il autre chose?
Answer: Merci pour votre avis très positif. Il est bien possible qu'il faille plutôt trouver les vraies raisons de vos ou votre colère. Ici, les fleurs de Bach composées dans l'élixir Colère ont les vertus pour ce que vous en avez décidé, c'est à dire la colère ressentie. Pour une efficacité sur la durée, je pense qu'il vaudrait mieux chercher à en connaître les raisons. Un service de consultations est disponible dans nos boutiques ou par téléphone. Un conseiller en fleurs de Bach pourra s'entretenir avec vous et évoquer ensemble les solutions que nos produits pourraient vous apporter. Nous vous invitons à vous rendre sur notre page dédiée http://www.lesfleursdebach.com/fr/609-conseils-et-consultations et y découvrir nos offres de service. Nous vous proposerons l'élixir sur-mesure qui correspond à votre besoin.
bien

je sais pas si ça me fait du bien, peut etre que je suis moins en colère, des que j'ai fini, ça recommence, je dois continuer a prendre ce produit.
Parfait SUPER

Je suis fan et je soigne beaucoup de mes émotions avec ces miraculeuses f. de Bach. Pour cet élixir ci Je n'y croyais pas, et pourtant...!!! je suis sidérée j'en ai donné à mon conjoint qui ne croit pas du tout aux fleurs de bach, et il à du se rendre à l'évidence cela a plus que bien marché. Un apaisement et un calme retrouvé pour lui malgré que sa situation à l'origine de son mal être et de son énervement n'a pas changé. Il à dit qu'il avait un autre regard sur les événements, plus de compréhension..il à du utiliser deux bouteilles de 20ml et on a remarqué les changements flagrants au début du 2eme flacon entamé. Nous avons décidé de l'utiliser sur notre chat mâle Calino de 3 ans gentil chat qui hurle à la mort chaque fois que le chaton femelle 3 mois que nous avons accueilli s'approchait de lui. Pourtant très gentille et douce avec lui rien n'y a fait il hurlait tellement fort rien qu'a son odeur et sa présence dans la pièce c'était insupportable dans la maison! cela fait presque 1 an que la situation a duré. Il regardait ce petit chat avec une telle haine dans les yeux, le griffait feulait et surtout hurlait comme si on l'égorgeait c'était horrible à entendre, j'ai toujours eu des chats et c'est la première fois que j'ai vu une réaction pareille d'un adulte chat envers un petit chaton. Nous avons consulté un spécialiste du comportement félin, mis des phéromones apaisantes pour chats, on mélangeait leurs odeurs a l'aide de gants de toilette bref on à tout fait. Le comportementaliste veto nous à dit que certains chats ne s'entendront jamais..Puis on à essayé Colère et la MIRACLE au bout de 3 semaines le regard du chat s'est métamorphosé il s'est adouci il supportait au début une proximité de 1 mètre puis de 30cm puis il à arrêté de hurler, quand la petite était pres de lui, maintenant ils jouent ensemble se poursuivent dans la maison il accepte qu'elle le sniffe mais pas trop longtemps...bref c'est un soulagement. Pareil il à fallu 2 flacons et des résultats au bout du 1er mais on voulait une deuxième cure. Ils ne se lèchent pas encore mutuellement et il grogne toujours un peu quand elle est trop collante donc je lui donnerai un 3 ème flacon pour qu'il aille au bout de sa cure. Voila Merci au Dr Bach et à cette marque qui suit et à signé la vraie charte du docteur et suivent à la lettre les recommandations de ce dernier. J'ai déjà essayé d'autres gammes et marques sur le marché mais là!!... les résultats sont géniaux plus Rapides et plus en profondeur. waouuu merci