Joy of life
For those who feel dejected, sad, who have a resigned attitude.
JOIE DE VIVRE (happiness) promotes enthusiasm on a daily basis and helps to regain the joy of life.
Contains Bach's flowers:
Wild rose: For those who live without pleasure, without interest. Helps rekindle the interest of simple things
Gorse: For those who have a resigned attitude. Helping to return positive behavior.
Willow: For those who are bitter, embittered, in resentment. Helping to accept and forgive
Mustard: For those who experience sadness for no specific reason. Allows you to relativize and regain pleasure.
Rock water: For those who have a rigid, strict attitude. Promotes more flexible, more nuanced behavior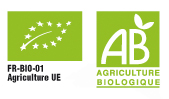 Brandy Bio (99,6%) 40% vol* Extraits aqueux de fleurs, Flower extracts (0,4%) 1/250 : Rosa canina*, Cichorium intybus*, Salix vitellina*, Ulex europaeus*, Sinapis arvensis*, Aqua petra*.
*Products from organic agriculture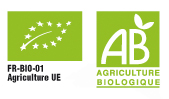 For occasional problems: take 4 drops several times a day, as long as the need arises.
For chronic problems or old disorders, take each day:
• Either 4 drops diluted in a glass of water or a drink, several times a day.
• Or 16 drops added to your usual water bottle.
Specific References
EAN13

3584850030877