Sleep
For those who can't fall asleep or wake up at night.
For those who can't fall asleep or wake up at night. Helps restore regular and rejuvenating sleep patterns.

Based on the following organic Bach Flower essences, prepared according to Dr Bach's Original method and preserved in the finest organic Brandy : Star of Bethlehem, White Chestnut, Red Chestnut, Aspen, Vervain.

This Elixir has been certified organic by Ecocert.
20ml or 30 ml dropper bottle.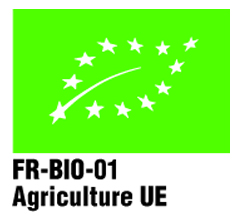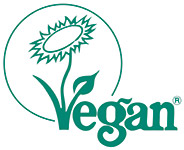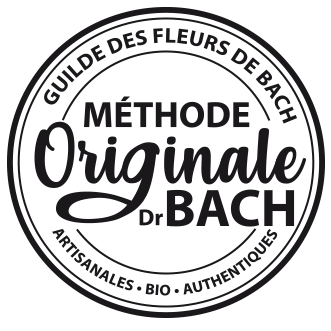 Video
Organic Brandy (99,6%) 40% vol, Plant extracts 0,4% (1/250) : Ornithogallum umbellatum, Aesculus carnea, Aesculus hippocastanum, Populus tremula, Verbena officinalis.
Certified organic by Ecocert.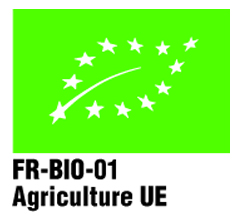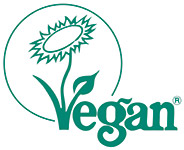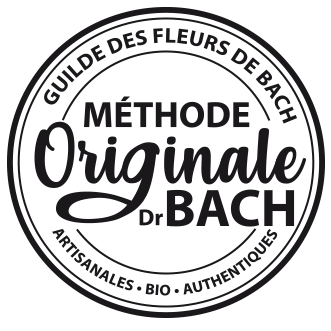 Dilute 4 drops of the Elixir in a glass of water and drink as often as needed.
Specific References
EAN13

3584850008906
Reviews

MANOU
11/16/2019
elixir sommeil
Après quelques semaines d\'utilisation régulière (4 gtes 4 fois/jour) mon sommeil est devenu plus régulier - les réveils moins nombreux - maintenant 1 ou même pas du tout - A mon âge (80 ans) j\'apprécie beaucoup

10/5/2019
élixir sommeil
parfait - ne changer rien

07/1/2019
calmitude
depuis un certain temps j'avais des problèmes à l'endormissement , il se trouve que depuis que j'ai commencé à prendre l'élixir sommeil , progressivement , ces problèmes ont disparus , je suis contente d'avoir évité les traitements classiques .

06/7/2019
petite question
Est ce que cet elixir doit faire l'objet de plusieurs prises dans la journée comme les autres mélanges ou seulement le soir avant de dormir ?

05/25/2019
sommeil
ça marche très bien

02/26/2019
sommeil retrouvé
très bien, le sommeil semble revenir, nuit plus sereine

02/26/2019
EXCELLENT
résultats rapides !

02/12/2019
sommeil retrouvé!!!
Agit rapidement,après quelques jours d'utilisation,on retrouve un sommeil plus profond.

02/9/2019
sommeil
Je l'ai trouvé bien, car j'ai essayé des gélules arkopharma. J'avais toujours ces insomnies de plusieurs heures. Elle m'a permis de retrouver un sommeil plus récupérateur sur un temps court (environ 3 h de sommeil) Par contre il y a certaines nuits lorsque mon cerveau réfléchit vraiment trop avec ce qui s'est passé dans la journée, où elle ne faisait plus d'effet. Mais cela reste exceptionnel.

01/25/2019
très bien
une aide non négligeable pour trouver le sommeil

01/16/2019
Pas d'efficacite Sur moi
Mais j'ai de gros problèmes d'insomnie suite à un burn out

12/3/2018
Pour ma fille de 9 ans
Il y a du avoir un temps d'adaptation, mais depuis 3 semaines que nous avons commencé, il n'y a plus de caprices pour aller au dodo et des reveils nocturnes quasi inexistants... elle se sent mieux et ca me va.

10/13/2018
Élixir sommeil
Genial, je me lève très souvent la nuit, mais avec élixir sommeil, je repars dans mes rêves rapidement.

09/17/2018
Détente
Permet de retrouver la sérénité pour s'endormir

02/19/2018
Bon produit
Je parle pour la personne qui m a passé commande . Après de longs mois à ne pas trouver le sommeil . Elle a essayé l élixir sommeil. Après 3semaines ,elle commence à trouver un bénéfice . . Elle me dit qu elle souhaite continuer.

02/14/2018
Endormissement amélioré
Superbe élixir qui m'aide grandement à améliorer mon temps d'endormissement et améliore ma qualité sommeil. A recommander.

01/18/2018
Un sommeil serein
Mieux qu'un somnifère aux nombreux et dangereux effets secondaires. On dort mieux !

01/14/2018
Parfait même pour les bébés!
Suite aux recommandations d'Eglantine du site j'ai commandé cet elixir pour mon bébé de sept mois qui ne faisait toujours pas ses nuits, je suis passée de 10 Réveils / nuit à 2/nuits très rapidement, cela fait désormais trois semaines et je n'ai plus qu'un petit réveil par nuit et parfois des nuits complètes! Tout le monde revit à la maison! MERCI !!!

05/22/2017
Sommeil de plomb
Sommeil de plomb mais peu réparateur... Très bien en cas d'insomnies !

04/16/2017
Satisfaite
Après plus de 2 semaines d'utilisation, mon sommeil est mieux et je m'endors plus facilement. Je suis satisfaite et vais continuer.

04/3/2017

03/27/2017
Très efficace
Remède naturel contre les insomnie

03/21/2017
objectif atteint
j'ai ressenti les effets au bout d'une semaine et maintenant, je continue a prendre cet elixir en respectant les posologies.

02/24/2017
Vraiment efficace
Suis très satisfaite du produit.

02/23/2017
Adepte convaincue
Depuis plusieurs années je fais des cures en alternance pour m'aider à retrouver le sommeil, à stimuler énergie et motivation. Ces cures sont totalement bénéfiques. Je les recommande

02/13/2017
ELEXIR SOMMEIL
Très efficace et sans effet secondaire.

01/29/2017
ça vient doucement, mais sûrement !
je mettais très longtemps pour m'endormir, mais avec la prise quotidienne des gouttes, j'arrive doucement à me rééquilibrer !

11/21/2016
élixir sommeil
mon mari (82 ans) a des résultats épatants

11/1/2016
retrouver une bonne qualité de sommeil
je prends en soirée et avant de me coucher quelques gouttes d'Elixir Sommeil et je passe des nuits paisibles sans difficulté d'endormissement , après quelques pages de lecture...

10/22/2016
Parfait
Après quelques jours d'essai, cet élixir semble bien fonctionner.

10/22/2016
Bons resultats
Je l utilise depuis 2 semaines et je ressents déjà les résultats positifs.

11/9/2016
sommeil sleep
c est un tres bon produit ayant des difficultes a dormir

03/4/2017
renseignement
Est ce que c'est possible de faire un mélange entre quatre élixirs sommeil, énergie, stress et peurs? c'est si possible donnez moi la posilogie??? merci d'avance
Answer: Bonjour, Nous ne recommandons pas de cumuler plus de 2 élixirs composés pour la simple raison que cela risque d'interférer sur les effets des fleurs de Bach. Il est conseillé de concentrer le travail des fleurs sur 2 états émotionnels en même temps et donc de prioriser ces derniers. Cependant, vous pouvez inter-changer et faire une cure de 2 mois de 2 élixirs puis de changer pour 2 autres. Il faut laisser le temps aux fleurs d'agir naturellement. Vous pouvez, chaque jour, prendre environ 16 gouttes de chacun des élixirs dans une bouteilles d'eau de 1,5L.

12/26/2017
Fleurs de Bach Sommeil
J'avais du mal à dormir , maintenant c'est fini grâce à ce produit je dors toute la nuit et je m'endors très rapidement

05/11/2017
Excellents produits !
Les fleurs de Bach : 1 pure MERVEILLE pour GUÉRIR ! et surtout, c'est Mlle CLAIRE, qui tient la boutique Avenue Wagram (Paris) a qui je dois le mérite ! En effet, Claire est une conseillère hors pair e! Une aide exceptionnelle grâce à son savoir faire, ses conseils adaptés et sa disponibilité dans la bienveillance ! Thanks Claire ! *je fréquente cette boutique depuis maintenant plus de 4 ans !