Trust
For those who are in doubt or lack self-confidence.
For those who are in doubt or lack self-confidence. Restores self-confidence and helps get back into the action.
Based on the following organic Bach Flower essences, prepared according to Dr Bach's Original method and preserved in the finest organic Brandy : Wild Oat, Centaury, Gentian, Scleranthus, Elm, Larch, Cerato. 

This Elixir has been certified organic by Ecocert.

20ml or 30 ml dropper bottle.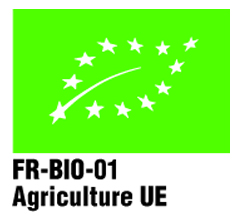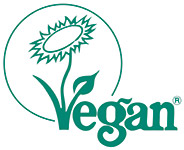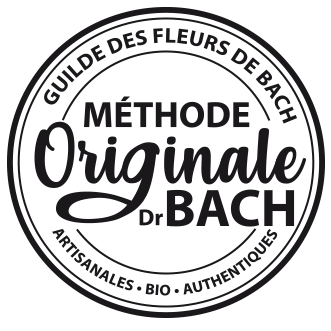 Video
Organic Brandy (99,6%) 40% vol, Plant extracts 0,4% (1/250) : Bromus ramosus, Centaurium erythraea, Gentianella amarella, Scleranthus annuus, Larix decidua, Ulmus procera, Ceratostigma wilmottiana
Certified organic by Ecocert.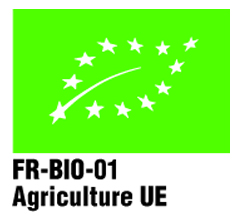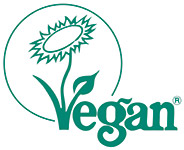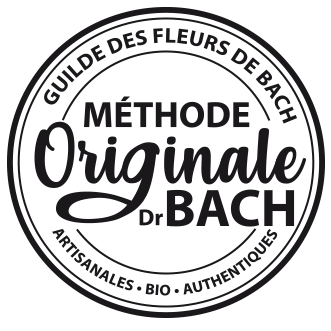 Dilute 4 drops of the Elixir in a glass of water and drink as often as needed.
Du mieux

Cet élixir était pour ma cousine.
Elle commence à prendre confiance en elle, elle est tellement contente qu\'elle ne rate pas ses gouttes

Decue par les bouchons...

Rien à redire sur l'effet du produit. Si ce n'est que sur 3 flacons achetés deux bouchons se sont cassés au bout de 15 jours seulement. Vraiment déçue car mon produit à base d'alcool se retrouve maintenant à l'air libre...
Bon produit

Recu rapidement. Rien a dire à part le flacon avec quelques petits défauts.
bon produit

rien a dire
satisfaite

Il s'agit d'un renouvellement de commande pour la troisième fois. Je suis satisfaite du produit autant que du traitement de la commande. je pense recommander dans le futur.
Produit

Je pense que l'élixir fonctionne. Je prends ma bouteille tous les matins et j'ai une pensée positive à chaque gorgée. J'avance doucement dans mes projets.
Efficace

Ce produit m'a l'air efficace
Super...

Je trouve que les effets sont réels et trrrrrrrrès agréables!!!!
très bien

commande très satisfaisante tant dans le produit que dans la livraison.
Bien

Cette formule répond bien à mes besoins
PARFAIT

tres bon produit et livraison rapide je recommande ce site
très bon produit

Je trouve que cet elixir tient ses promesses. Un très bon complément dans un travail de développement personnel. Un bien être s'installe et une confiance qui se met en place avec le temps.
Très bons résultats

Très bons resultats, rapides sur l'enfant de 11 ans. Vraiment contente merci !
ça marche!

Pour ma fille qui est assez réservée et peu confiante à l'école, je ressens le changement en elle, elle est beaucoup mieux dans sa peau!
satisfaite

Je prends cet elixir depuis 2 mois je me sens beaucoup mieux, à poursuivre donc!
Confiance

ok !
elixir confiance

cet elixir m a vraiment redonné confiance en moi et m a permis d avance plus sereinement
Je recommande plus que tout

Ayant toujours été pleine de confiance en moi et toujours sûre de moi j'ai plutôt mal vécu quelques épisodes dans ma vie m'ayant rendu timide et peu sure de moi. J'ai tout essayé : yoga, sport j'ai même été jusqu'à l'acuponcture : rien n'y fait. J'ai donc acheté cet élixir (ainsi que l'élixir timidité) que je mélange de 15/16 gouttes chacune dans ma bouteille d'eau quotidienne. Je me sens vraiment mieux mais la changement moral n'est pas la meilleure preuve, la meilleure preuve a été lorsque j'ai compris que même mon copain ressent la différence et vois les résultats car il a commandé, pour lui, 1 élixir sommeil et 1 spray buccal stress.

PARFAIT

J'avais besoin d'un petit coup de pouce pour un examen à l'oral. Après quelques jours de prise, je me sentais bien mieux, plus sure de moi. Adopté et je le recommanderai !!! Merci
SATISFAITE DU CONTENU MAIS PAS DU CONTENANT

Très satisfaite les fleurs de bach m'ont toujours été d'une grande aide. En revanche le bouchon de la pipette c'est littéralement coupé à l'horizontale au bout d'un certain temps d'utilisation.
Answer: Merci pour votre avis très positif. Nous nous excusons pour l'incident. Nous sommes en train de revoir notre fabrication afin de régler ce problème toutefois rarissime.
Adopte

J'ai acheté ce produits sans trop y croire et a mon grand étonnement j'avais plus confiance en moi et plus peur du jugement des autres. Je recommande ce produit.
Fonctionne

J'en ai pris en période d'examen et je me sentais beaucoup plus sereine. Je recommande
Elixir confiance

Je suis entrain de le prendre. J'ai toujours un manque de confiance et petit à petit je vois des changements. Je me sens mieux dans ma peau...!